Daniel A. Wittersheim, MD
Useful Links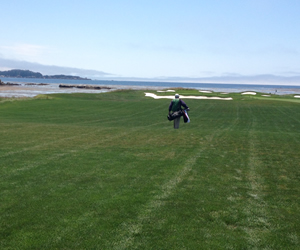 Bienville Orthopaedic Specialists
A history of excellence by a renowned team of physicians has made Bienville Orthopaedic Specialists the largest provider of orthopaedic care on the Mississippi Gulf Coast.
Singing River Health System
From trauma wounds and broken bones to sports medicine and joint/back/neck pain, the orthopaedic team at Singing River Health System has the skills, expertise and technology to repair what ails you so you can get back in the game.
George Regional Hospital
George Regional Hospital is a 50-bed community owned not-for-profit hospital which serves the healthcare needs of George County, Greene County, Stone County, and north Jackson County.
The GetAroundKnee
The Stryker GetAroundKnee has a single-radius design. This means as your knee flexes, the radius stays the same, like a circle. Other knee replacements have oval designs with different centers of rotation.
American Academy of Orthopaedic Surgeons (AAOS)
The latest source for Legislation, educational, health care policy and research information. The site includes the bylaws and position papers of the AAOS, and the latest federal and state laws enacted that pertain to the practice of orthopaedics and medicine.
Arthritis Foundation
The mission of the Arthritis Foundation is to improve lives through leadership in the prevention, control and cure of arthritis and related diseases. Discusses non operative means of dealing with arthritis. Gives local resources that are available.
Mississippi Chapter of the Arthritis Foundation
The Mississippi Chapter of the Arthritis Foundation, operates across the state to assist those affected by the disease and provide current information for people with arthritis and their families.
About Stryker
Learn about new joint replacement technologies, the treatment options available to you, and other helpful online tools so you can take back your life.